Taxes and profit determination
Most of the current tax system is based on profit determination: income tax, VAT, social security contributions. The consequences are devastating.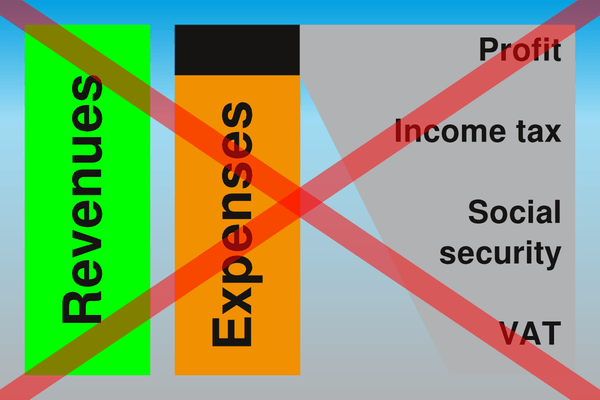 Profit determination requires a division into business and private



I'll write that off the tax. This means that an expenditure made has a profit-reducing effect when determining the profit.

What happens when people are conditioned into thinking good because tax profit-reducing expenditure, and evil private expenditure?

The DPW Deutscher Protz Wagen as a good business expense. Children? No, I can't, both have decided for career and against children, but if you have little time, how about a nanny? Impossible! That would be an evil private expense!

Large companies have methods of moving profits to tax havens where you have to pay much less tax for the same profit.

All taxes based on profit calculation must be eliminated



A tax system based on profit determination is harmful to people, the environment and the economy. This system is a total wreck, so any attempt to repair it is a waste of resources.